Start of operations: 1977
Projects financed: over 360
Amount financed: ∼EUR 12.1 billion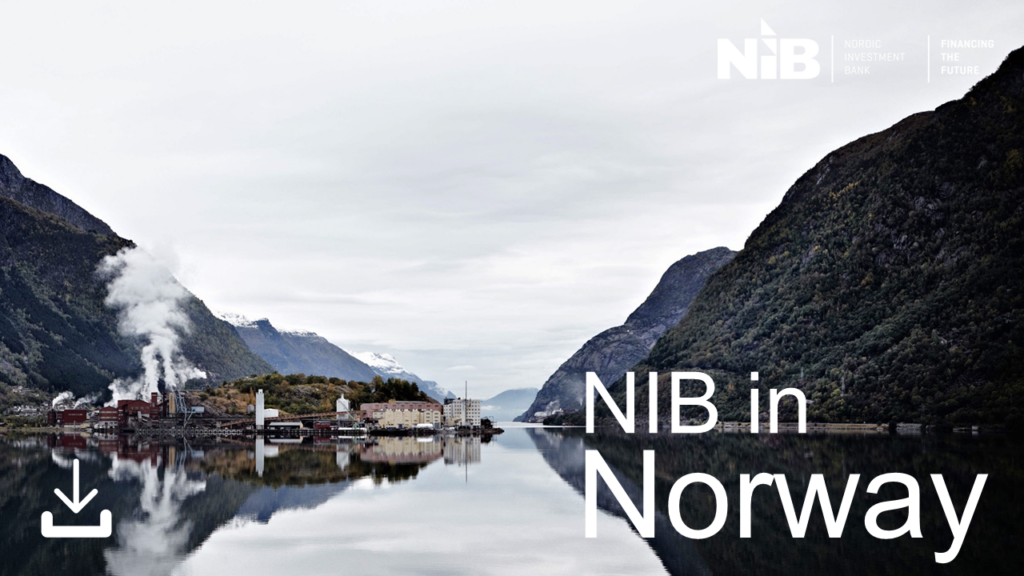 In recent years, NIB has financed electricity distribution and transmission networks, transportation electrification, and renewable energy generation.
NIB has also contributed to the development of hydropower and wind power projects. Additionally, NIB is financing numerous sustainable real estate projects in Norway.
Looking ahead, NIB aims to continue to support and accelerate the green transition.
Authorised capital
| | | | |
| --- | --- | --- | --- |
| Member country | Rating* | Authorised capital | Country's share |
| Denmark | Aaa/AAA | 1,763,074,493.79€ | 21.1% |
| Estonia | A1/AA- | 76,651,259.81€ | 0.9% |
| Finland | Aa1/AA+ | 1,482,690,785.19€ | 17.7% |
| Iceland | A2/A+ | 79,132,913.42€ | 0.9% |
| Latvia | A3/A+ | 111,830,807.21€ | 1.3% |
| Lithuania | A2/A+ | 163,231,714.80€ | 2.0% |
| Norway | Aaa/AAA | 1,799,704,941.30€ | 21.5% |
| Sweden | Aaa/AAA | 2,892,527,558.59€ | 34.6% |
| Total | | 8,368,844,474.11€ | 100.0% |
* Credit ratings by Moody's and Standard & Poor's as of 10 November 2023
Latest loans
---
Latest articles
---
Contact us
Harald Rokke
Country Lead for Norway
+358 10 618 0286
Arild Moen
Associate Communications Director
+358 10 618 0496