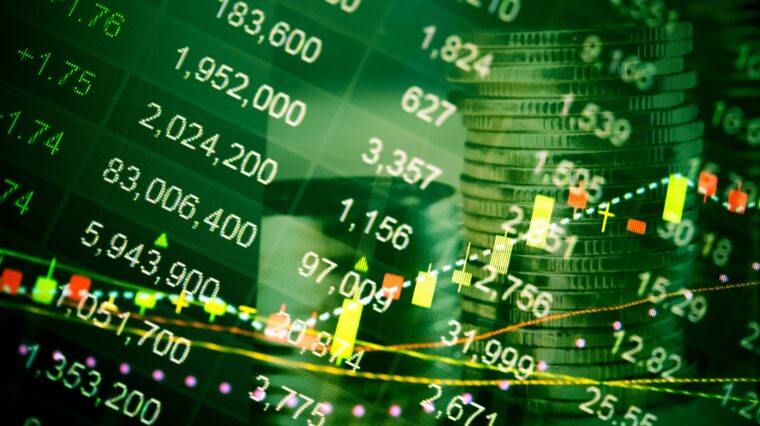 1 Sep 2022
NIB's second USD global benchmark of the year receives a strong welcome
On 31 August, NIB issued a five-year USD 1.25 billion global benchmark bond. The transaction has witnessed almost two-fold oversubscription with final orderbooks of more than USD 2.3 billion, allowing the Bank to increase the issue size and set the price 2 basis points tighter than the initial guidance, at SOFR MS+36bps. This is NIB's second USD benchmark in 2022, following a three-year bond issuance in March.
"NIB's recently published interim results for the first half of 2022 showed increased demand for the Bank's financing, particularly in the areas of energy and sustainability. This successful USD benchmark transaction, as well as the previous issuance we did in March, demonstrates that global investors appreciate our work towards a more sustainable future. The fact that we were able to upsize both deals and tighten the prices is a testimonial to NIB's mandate and business," says Kim Skov Jensen, NIB's Vice President & CFO.
"Due to holidays, announcements of key economic figures and central bank meetings, September is a difficult month for issuances. After the volatile period, we saw some stability in the markets post the Jackson Hole Central Bank meeting last week, and with no competing supply, we decided to take on the opportunity to issue our second USD benchmark of the year. This strategy paid off with a very strong deal – we priced 2bps inside the initial pricing thoughts and upsized the deal from USD 1 billion to USD 1.25 billion. We thank both our loyal investor base and the new investors for their support," comments Jens Hellerup, Head of Funding & Investor Relations at NIB.
The issue enjoyed high-quality demand with over 70 accounts participating. In terms of geographical breakdown, Americas took 41% of the orders, 37% went to EMEA and Asia rounded the total with 22%.
In terms of the investor type, Banks accounted for 52% of the final allocations, Central Banks & Official Institutions took 40%, Asset Managers had 6%, Others took 1% and Insurance & Pension Funds the remaining 1% of the orders.
Crédit Agricole CIB, HSBC, J.P. Morgan and TD Securities are joint lead managers of the transaction.
Joint press release on the bond transaction
| Bond summary terms: | |
| --- | --- |
| Issuer: | Nordic Investment Bank |
| Rating: | Aaa / AAA by Moody's / S&P |
| Issue amount: | USD 1.25 billion |
| Coupon: | 3.375%, Fixed, Semi-annual, 30/360 |
| Launch date: | 31 August 2022 |
| Payment date: | 08 September 2022 |
| Maturity date: | 08 September 2027 |
| Spread: | SOFR MS + 36bps | UST 3.125% 08/27 +18.4bps |
| Re-offer: | 99.704% / 3.440% (s.a.) |
| Listing: | Luxembourg Stock Exchange's Regulated Market |
| Joint lead managers: | CACIB, HSBC, J.P. Morgan and TD Securities |
| ISIN: | US65562QBV68 |
NIB is an international financial institution owned by eight member countries: Denmark, Estonia, Finland, Iceland, Latvia, Lithuania, Norway and Sweden. The Bank finances private and public projects in and outside the member countries. NIB has the highest possible credit rating, AAA/Aaa, with the leading rating agencies Standard & Poor's and Moody's.
For further information, please contact
Jens Hellerup, Senior Director, Head of Funding and Investor Relations,
at +358 961 811 401, jens.hellerup@nib.int
Angela Brusas, Director, Funding and Investor Relations, at +358 961 811 403, angela.brusas@nib.int
Alexander Ruf, Director, Funding and Investor Relations, at +358 961 811 402, alexander.ruf@nib.int