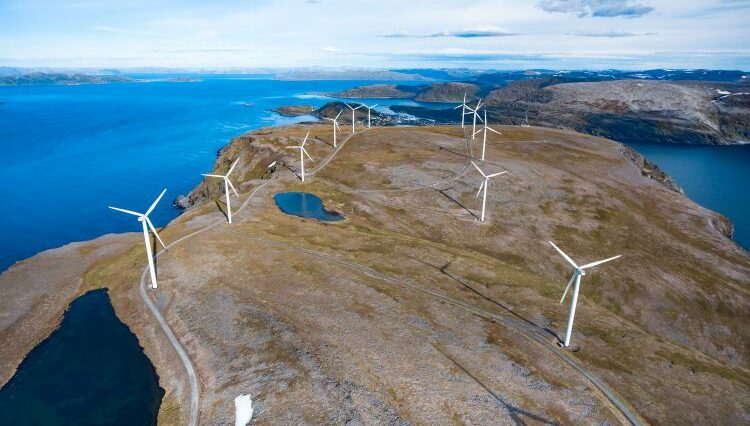 12 Sep 2023
NIB's new Environmental Bond attracts strong Swedish green investor demand
On 12 September, NIB launched a five-year SEK 2 billion Environmental Bond (NEB). This is the Bank's second NEB of the year, following a EUR 500 million issuance in January. The proceeds from this transaction will be allocated to carefully selected projects that bring significant environmental benefits.
NIB's return to the sustainable bond market quickly mobilised environmentally focused Swedish investors. Following the high demand, orderbooks ultimately closed at almost SEK 2.7 billion.
"We are pleased to be back to the green bond market in Swedish krona. Looking at the results, it is great to see that not only NIB's loyal green investor base, but also new investors are keen to invest in our NEBs," says Jens Hellerup, Head of Funding & Investor Relations at NIB. "This furthers our commitment to financing sustainable projects in the Nordic–Baltic region."
All orders were placed with domestic investors in Sweden. In terms of the investor type, Insurance & Pension Funds took most allocations with 59%, Asset Managers had 39% and the remaining 2% went to Corporates.
"Nordea Asset Management is a long-term supporter of NIB and their Environmental Bond programme," says Per-Erik Grahn, Portfolio Manager at Nordea Asset Management who were among the investors. "We are happy to be part of a transaction that is directly linked to a greener future in the entire Nordic-Baltic region," adds Jerk Matero, Portfolio Manager at Nordea Asset Management.
Danske Bank and SEB are joint lead managers of the transaction.
"A fantastic result for NIB in the Swedish kroner market today, issuing an oversubscribed SEK 2 billion NEB Benchmark. The outcome showcases how issuance in green format, from a top quality issuer, can unlock investor demand and enable pricing at an attractive level in relation to relevant comparables. Danske Bank is proud to have supported NIB on another successful NEB issue," comments Gustav Landström, Head of SSA Origination at Danske Bank.
"Congratulations to NIB for yet another successful Environmental Bond issuance in SEK. The proceeds of these bonds fund the future for this region and is such a joy to see investors embracing this," says Anna Sjulander, Head of SSA and Public Sector Origination at SEB.
The issue is due on 22 September 2028 and pays an annual coupon of 3.500%. The proceeds from this transaction will be allocated to a separate portfolio for onward disbursement of loans to selected sustainable projects in the Nordic–Baltic region.
NIB reports on the impact for each project financed and the aggregated impact for the seven different financing categories. The impact tables as well as the list of all projects financed are available on the Bank's website.
See more information on NIB Environmental Bonds.
| Bond summary terms | |
| --- | --- |
| Issuer: | Nordic Investment Bank |
| Rating: | Aaa / AAA by Moody's / S&P |
| Issue amount: | SEK 2 billion |
| Coupon: | 3.500%, Annual |
| Launch date: | 12 September 2023 |
| Payment date: | 22 September 2023 |
| Maturity date: | 23 September 2028 |
| Re-offer price: | 99.613% |
| Re-offer yield: | 3.586% |
| Listing: | Nasdaq Stockholm |
| Joint lead managers: | Danske Bank and SEB |
| ISIN: | XS2690013722 |
NIB is an international financial institution owned by eight member countries: Denmark, Estonia, Finland, Iceland, Latvia, Lithuania, Norway and Sweden. The Bank finances private and public projects in and outside the member countries. NIB has the highest possible credit rating, AAA/Aaa, with the leading rating agencies Standard & Poor's and Moody's.
For further information, please contact
Jens Hellerup, Senior Director, Head of Funding and Investor Relations,
at +358 961 811 401, jens.hellerup@nib.int
Angela Brusas, Director, Funding and Investor Relations, at +358 961 811 403, angela.brusas@nib.int
Alexander Ruf, Director, Funding and Investor Relations, at +358 961 811 402, alexander.ruf@nib.int