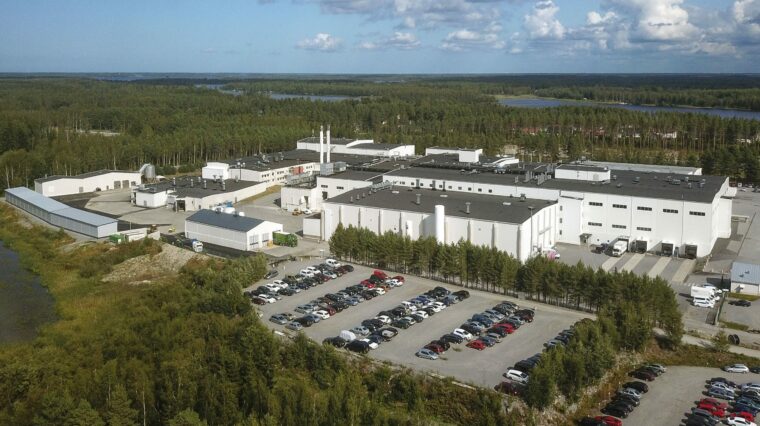 Snellman's factory in Pietarsaari, Finland. Photo: Snellman
5 Aug 2021
NIB signs loan to boost food production and logistics in Finland
NIB and the Finnish family business Snellman have signed a 7-year loan agreement of EUR 15 million. The loan enables Snellman to finance new production and logistics capacity in Kerava and in Pietarsaari, Finland.
The investment enables Snellman to continue its growth in a competitive market, fostering a more resilient and sustainable domestic meat industry.
"The loan reflects NIB's goal to identify and finance opportunities for mid-cap companies in the Bank's Nordic and Baltic member countries", says André Küüsvek, President and CEO of NIB.
The Snellman Group has almost 1,700 employees. Its roots are in Pietarsaari, a town in the Ostrobothnia region of Finland. The business areas are Meat Production and Ready Meals. According to Snellman, Finnish origin, cooperation with local producers, pure ingredients and high-quality products have constituted the core of the company's operations for nearly 70 years.
NIB is an international financial institution owned by eight member countries: Denmark, Estonia, Finland, Iceland, Latvia, Lithuania, Norway and Sweden. The Bank finances private and public projects in and outside the member countries. NIB has the highest possible credit rating, AAA/Aaa, with the leading rating agencies Standard & Poor's and Moody's.
For further information, please contact
Kim Krokfors, Senior Banker, +358 10 618 0517, kim.krokfors@nib.int
Lisa-Maria Altenberger, Senior Communications Officer, +358 10 618 0234, lisa-maria.altenberger@nib.int