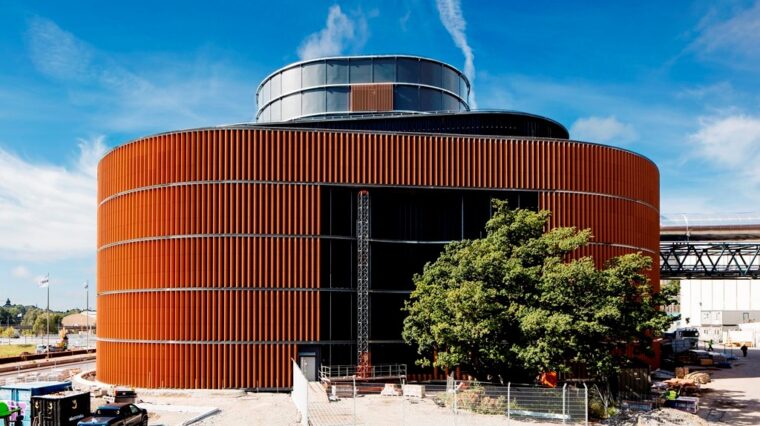 Biomass for the CHP plant in Värtan, Stockholm
12 Sep 2016
NIB provides complementary loan to biomass CHP plant in Stockholm
Biomass for the CHP plant in Värtan, Stockholm Photo: Fortum Värme Holding
NIB has signed a 10-year loan of SEK 600 million (EUR 65 million) with Fortum Värme Holding to finance the recently inaugurated biomass combined heat and power plant in Värtan, Stockholm of Sweden.
The SEK 600 million loan comes in addition to a SEK 1,400 million loan signed between NIB and AB Fortum Värme Holding samägt med Stockholms stad (publ), in June 2014. The complementary loan will help finance the design, construction, operation and maintenance of the Värtan combined heat and power plant.
The biofuel-fired combined heat and power (CHP) plant was inaugurated in May 2016, and is an important asset in developing a sustainable energy supply for Stockholm. The plan is for district heating in the Swedish capital to be entirely produced from renewable or recovered energy by 2030.
Fortum Värme Holding is equally co-owned by Fortum Oyj and the City of Stockholm. It produces and distributes district heating and cooling in the Swedish capital and five surrounding municipalities.
NIB is an international financial institution owned by eight member countries: Denmark, Estonia, Finland, Iceland, Latvia, Lithuania, Norway and Sweden. The Bank finances private and public projects in and outside the member countries. NIB has the highest possible credit rating, AAA/Aaa, with the leading rating agencies Standard & Poor's and Moody's.
For further information, please contact
Mr Sebastian Påwals, Director, Head of Energy & Environment, at +358 10 618 0527,
Mr Arild Moen, Senior Communications Officer, at +358 10 618 0420,