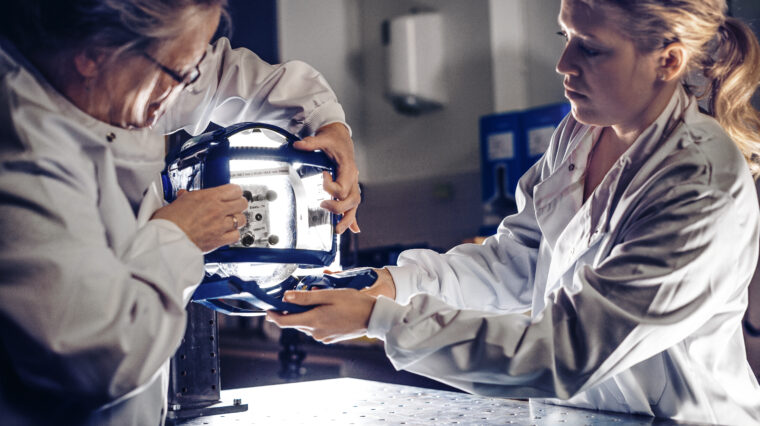 Photo: Elekta AB
6 Apr 2023
NIB provides a 7-year R&D loan to Elekta AB
NIB and the Swedish medical equipment manufacturer Elekta AB have agreed a 7-year loan deal to finance R&D investments in oncology solutions and treatment.
The investment loan of EUR 50 million to Elekta will support the financing of its research and development budget for the period of 2022–2025. The loan will focus on increased R&D spending in Sweden and Finland, where Elekta has a strong R&D presence, and will allow the company to continue to innovate and advance cancer care.
Elekta's R&D efforts are strategically focused on precision, productivity, resource optimisation, and integrated informatics to advance cancer care. With a growing emphasis on the utilization of artificial intelligence and machine learning, Elekta is committed to developing innovative devices and solutions that optimize treatment selections and improve patient outcomes.
"Our continued investment in Elekta's R&D activities and their cutting-edge solutions drive innovation that addresses global health challenges in the fight against cancer. We believe that these innovative technologies will transform cancer treatment, providing non-quantifiable benefits to society, such as reduced mortality and morbidity in oncological diseases and increased access to radiation therapy," says André Küüsvek, NIB President & CEO.
"This investment will support our innovation strategy for the coming years. Elekta has long been a pioneer in new technology, and we expect to continue as leaders with a comprehensive digital software transformation program and doubling of Elekta's AI efforts. We will continue to develop innovative solutions within personalized precision, elevated productivity and integrated informatics," says Maurits Wolleswinkel, Elekta's Chief Product Officer.
Since 2017, NIB has had a close relationship with Elekta, thus far providing two loans for their R&D activities. The newly granted investment loan of EUR 50 million for Elekta's R&D budget 2022–2025 is a testament to the ongoing cooperation between NIB and Elekta.
Elekta develops clinical solutions and treatment planning systems for radiation therapy, radiosurgery and brachytherapy, as well as oncology information systems. Elekta is headquartered in Stockholm, Sweden, and employs around 4,700 people globally.
NIB is an international financial institution owned by eight member countries: Denmark, Estonia, Finland, Iceland, Latvia, Lithuania, Norway and Sweden. The Bank finances private and public projects in and outside the member countries. NIB has the highest possible credit rating, AAA/Aaa, with the leading rating agencies Standard & Poor's and Moody's.
For further information, please contact:
Frank Reichelt, Senior Banker, at +358 10 618 0309, Frank.Reichelt@nib.int
David Rasmusson, Communications, at +358 50 476 3071, David Rasmusson@nib.int