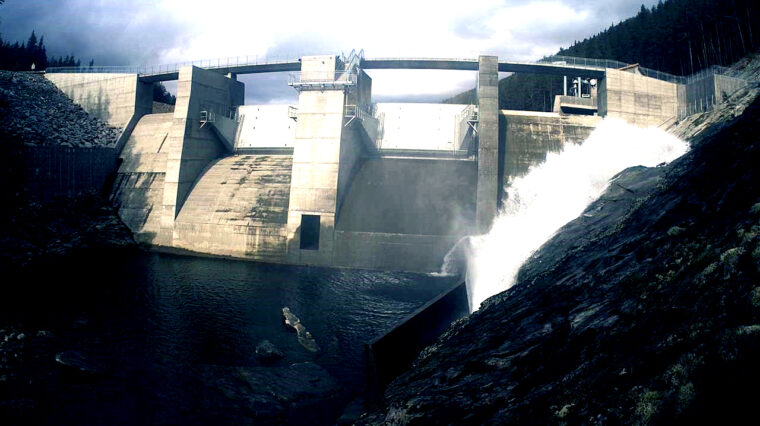 21 Nov 2018
NIB financing new hydropower capacity in Norway
NIB has signed a 12-year loan deal with A/S Eidefoss to co-finance the Rosten hydropower plant in Sel, Norway.
The NOK 145 million (EUR 15.1 million) loan finances Eidefoss' investment in its part-owned Rosten hydropower plant in the municipality of Sel, in Gudbrandsdal, Oppland. The construction work is complete, and the official opening of the plant took place in August 2018.
The project includes a new 132 kV line from Rosten to the existing net in Vågåmo. It also includes a 4.1 km water intake tunnel to the Rosten turbine hall, with three turbines of 8.5 MW, 20 MW and 51.5 MW for a combined 80 MW. A 400-metre water outlet leads out from the turbine hall. The annual energy production is expected to be 192 GWh.
Eidefoss' investments in the Rosten hydropower plant construction amounted to 28% of the total project costs of NOK 900 million. Oppland Energi, a company controlled by NIB's customers ECO-Energi and Eidsiva Energi, owns the remaining 72% of the project.
A/S Eidefoss distributes electricity generate from hydropower. The municipalities of Vågå, Lom, Sel, Dovre and Lesja own equal shares in the company.
NIB is an international financial institution owned by eight member countries: Denmark, Estonia, Finland, Iceland, Latvia, Lithuania, Norway and Sweden. The Bank finances private and public projects in and outside the member countries. NIB has the highest possible credit rating, AAA/Aaa, with the leading rating agencies Standard & Poor's and Moody's.
For further information, please contact
Mr Yngve Söderlund, Senior Manager, Origination, at +358 10 618 0239, yngve.soderlund@nib.int
Mr Arild Moen, Senior Communications Officer, at +358 10 618 0496, arild.moen@nib.int