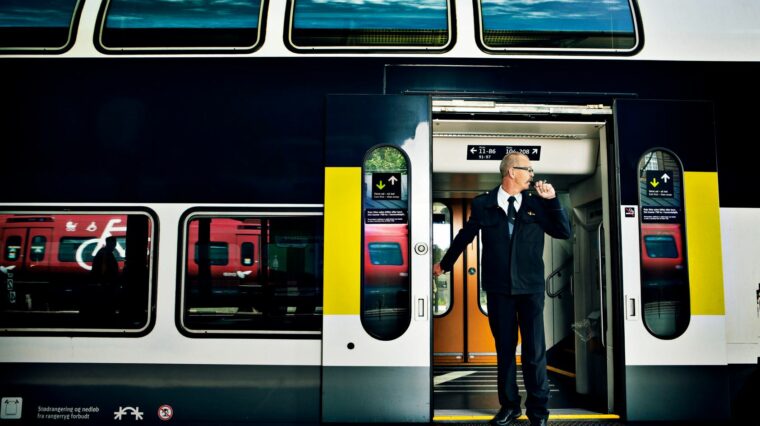 Image: DSB
10 Nov 2020
NIB finances electrified rail transport in Denmark
NIB and the Danish state railway company DSB have signed a loan agreement of EUR 400 million to finance the acquisition of electric rolling stock during 2020–2025.
The 15-year loan will finance 42 new, electric locomotives as well as more than 100 train sets and coaches. The investment is part of a ten-year programme that aims to replace the company's ageing fleet and to curb CO2 emissions to zero by the year 2030.
The expansion of the rolling stock is expected to increase the reliability and quality of service, and improve regional and international connections. DSB will also start to phase out diesel locomotives and older train sets.
"The investment is a significant step towards realising the Danish government's carbon emission policy, and is a response to the expected increase in the number of passengers using public transport in the coming years. Better connectivity and more efficient service will contribute to the sustainable transition of rail transport in the future", says Henrik Normann, NIB President & CEO.
"The upgrade of the Danish train fleet delivers a significant contribution to the green agenda. The investment is sizeable and will take place over a number of years. On this basis, DSB is pleased with the cooperation and the trust NIB shows DSB by providing long-term financing for green investments. It is very satisfying to get recognition for our initiatives and investments in environment-friendly passenger transportation, and that we can obtain financing from a very trustworthy source," says Flemming Jensen, CEO of DSB.
DSB is an independent, public state-owned enterprise under the Danish Ministry of Transport and Housing. It is the most important passenger traffic company in the country and provides regional train services, long-distance transport services and S-train services. The company's total market share of rail traffic in Denmark amounts to approximately 75%.
NIB is an international financial institution owned by eight member countries: Denmark, Estonia, Finland, Iceland, Latvia, Lithuania, Norway and Sweden. The Bank finances private and public projects in and outside the member countries. NIB has the highest possible credit rating, AAA/Aaa, with the leading rating agencies Standard & Poor's and Moody's.
For further information, please contact
Mr Stefán Jón Fridriksson, Senior Manager, Lending, at +358 10 618 0512, stefan.jon.fridriksson@nib.int 
Mr Vytautas Brazaitis, Communications Unit, at +358 10 618 0235, vytautas.brazaitis@nib.int