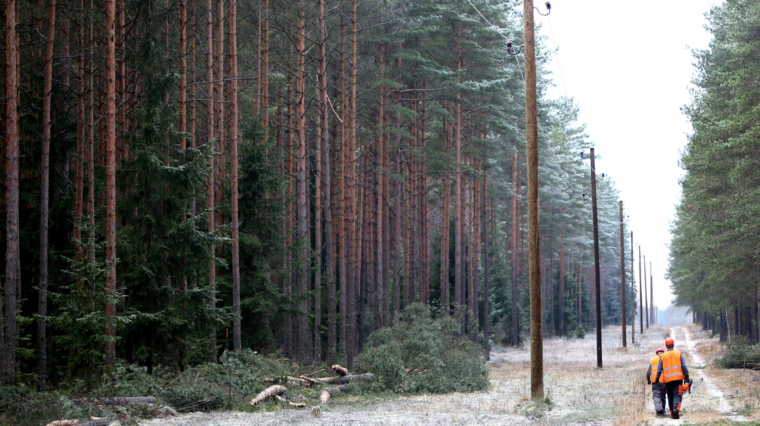 Photo: Latvenergo
16 Dec 2019
NIB finances electricity distribution network modernisation in Latvia
NIB and the Latvian power utility company Latvenergo AS have signed a 15-year loan agreement of EUR 100 million to finance Latvenergo Group's investments in electricity distribution network.
The investment programme aims to increase the security of the power supply and improve the quality of service through distribution network renewal and digitalization.
The projects include changing the overhead lines to underground cables, replacing the old transformer points, rolling-out smart meters and other enhancements.
"Investing in a sustainable electricity distribution infrastructure is vital for the competitiveness and growth of the Latvian economy. Efficiency improvements will benefit the Group in financial savings, and result in better services for customers", says Henrik Normann, NIB President and CEO.
The distribution network renewal will attribute to 3.3 GWh of energy savings every year. Moreover, the installation of smart meters will increase the share of connected users from 49% to 95%.
Latvenergo AS is a state owned power utility engaged in electricity and heat generation and trade and natural gas trade. The electricity distribution is operated by its subsidiary company Sadales tikls AS, the largest distribution system operator in Latvia.
NIB is an international financial institution owned by eight member countries: Denmark, Estonia, Finland, Iceland, Latvia, Lithuania, Norway and Sweden. The Bank finances private and public projects in and outside the member countries. NIB has the highest possible credit rating, AAA/Aaa, with the leading rating agencies Standard & Poor's and Moody's.
For further information, please contact
Ms Kersti Talving, Senior Manager, Lending, at +358 10 618 0245, Kersti.Talving@nib.int
Mr Vytautas Brazaitis, Communications Unit, at +358 10 618 0235, Vytautas.Brazaitis@nib.int