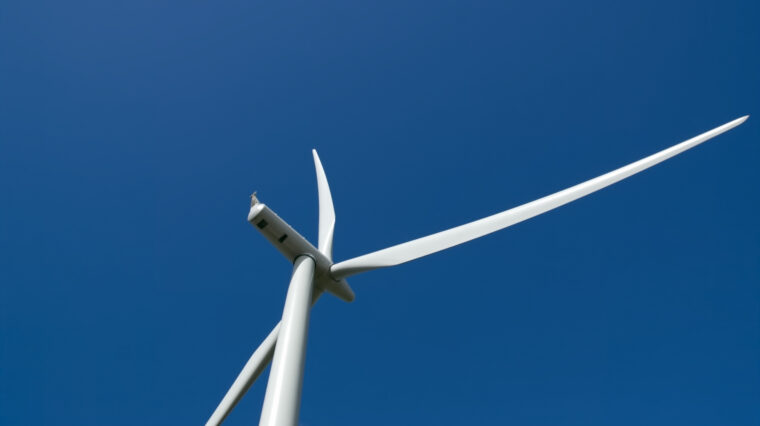 22 Dec 2022
NIB finances a major wind park in Sweden
The Nordic Investment Bank (NIB) and Kölvallen Vind AB have signed a EUR 50.15 million loan agreement for the construction of a 277 MW wind farm in Ljusdal, Sweden.
The 4.5-year loan will finance the construction and installation of 42 wind turbines as well as associated civil and electrical infrastructure. The project is estimated to increase wind production in the SE2 electricity price area by 7.8%, and the total power production by 1.6%.
"The current energy crisis underlines an ever-increasing need to invest in cost-efficient renewable energy production. The Kölvallen wind farm is a clear-cut example of how targeted investments can contribute to a more secure and sustainable energy supply in our region," says André Küüsvek, NIB President & CEO.
The construction is in line with the EU taxonomy and Sweden's strategic goals to become a net-zero carbon economy by 2045. Assuming that the produced electricity is exported and replaces energy produced with an average carbon footprint in the European Union, the avoided greenhouse gas emissions associated with the project amount to 273,000 tonnes of CO2 per year.
The Kölvallen wind park is expected to commence commercial operations in February 2025.
The project has been developed by Arise AB, a Swedish renewable energy developer with a project pipeline of over 2,300 MW. As of July 2022, 91% of the project has been acquired by Foresight Energy Infrastructure Partners ("FEIP"), Foresight Group's flagship energy transition fund.
"We are delighted to be working with NIB on this milestone project. The Kölvallen wind farm will make a significant contribution to the region's decarbonisation targets and as demand for secure energy grows, exacerbated by ongoing geopolitical events, FEIP is well positioned to support the build-out of Europe's low-carbon energy system," says Theodora Forbes, Senior Investment Manager at Foresight.
Foresight Group is a listed infrastructure and private equity investment manager with a long-established focus on ESG and sustainability-led strategies. Foresight manages over 330 infrastructure assets with a focus on solar and onshore wind assets, bioenergy and waste, as well as renewable energy enabling projects, energy efficiency management solutions, social and core infrastructure projects and sustainable forestry assets.
The Borrower, Kölvallen Vind AB, is an SPV established for the purpose of developing and operating the project.
NIB is an international financial institution owned by eight member countries: Denmark, Estonia, Finland, Iceland, Latvia, Lithuania, Norway and Sweden. The Bank finances private and public projects in and outside the member countries. NIB has the highest possible credit rating, AAA/Aaa, with the leading rating agencies Standard & Poor's and Moody's.
For further information, please contact
Martin Lundström, Associate Director, Project Finance, at +358 10 618 0426, martin.lundström@nib.int
Vytautas Brazaitis, Communications Officer, at +358 10 618 0235, vytautas.brazaitis@nib.int