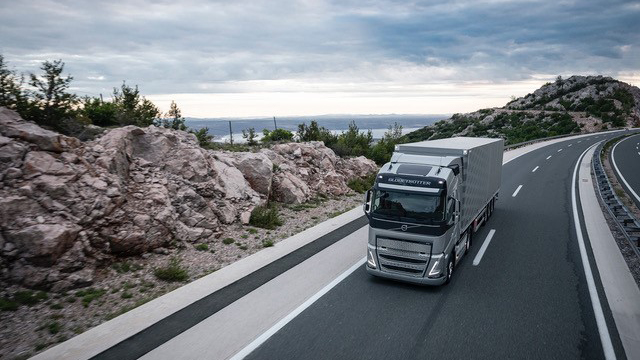 Photo: VolvoFinans Bank AB
10 Oct 2022
NIB and Volvofinans Bank sign third loan programme for SMEs in Sweden
NIB and Volvofinans Bank AB have signed a third loan facility totalling SEK 500 million (EUR 47.64 million) for onlending to small and medium-sized enterprises and small mid-caps in Sweden to finance the leasing of trucks and hybrid cars in Sweden.
The 7-year loan programme will finance smaller businesses installment purchase and leasing of trucks and hybrid cars from car and truck dealers associated with Volvofinans Bank in Sweden. At least 30 % of this loan will be used for SMEs' purchases of hybrid vehicles.
Volvofinans Bank is a borrower of NIB with two loans for on-lending to SMEs signed in 2016 and 2017. In 2020, NIB also participated in a green bond issued by the Borrower.
Volvofinans Bank was founded in 1959 and is 50% owned by the Swedish Volvo and Renault dealers via the holding company AB Volverkinvest and 50% by Volvo Personvagnar AB. The business is primarily to support the sale of Volvo's and dealers' vehicles on the Swedish market.
NIB is an international financial institution owned by eight member countries: Denmark, Estonia, Finland, Iceland, Latvia, Lithuania, Norway, and Sweden. The Bank finances private and public projects in and outside the member countries. NIB has the highest possible credit rating, AAA/Aaa, with the leading rating agencies Standard & Poor's and Moody's.
For further information, please contact
Ralf Hansson, Senior Banker, at +358 10 618 0268, ralf.hansson@nib.int
Arild Moen, Associate Director, Communications, at +358 10 618 0496, arild.moen@nib.int