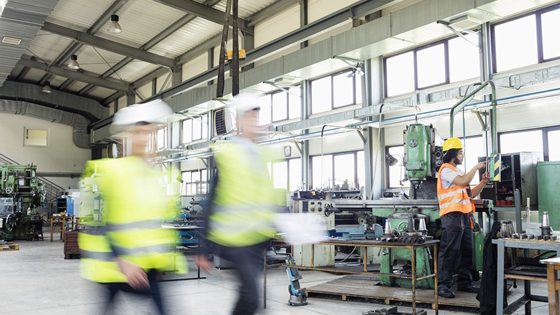 15 Mar 2023
NIB and Sparebanken Møre fund SMEs in Norway
NIB and the Norwegian Sparebanken Møre have launched a 6-year loan facility for onlending to small and medium-sized enterprises (SMEs) in the savings bank's market area Nordvestlandet.
The NOK 500 million (EUR 45.66 million) loan programme will co-finance projects that will increase the competitiveness of SMEs in various sectors such as real estate, fishing, services and offshore supply.
"I am pleased to continue our partnership with Sparebanken Møre that we started in 2002 which is essential for NIB in reaching out to the many businesses in Nordvestlandet. The small and medium-sized enterprises and midcaps contribute significantly to the overall output and job creation in the region. Providing better access to financing for projects boosting productivity means we can contribute to bolstering competition and efficiency in the market", says André Küüsvek, NIB President and CEO.
Sparebanken Møre was established in 1985. The bank operates 27 branch offices throughout the county of Møre og Romsdal.
The CEO of Sparebanken Møre, Trond Lars Nydal, says: "This is an important long-term agreement for Sparebanken Møre and our customers. Our county has a large share of small and medium-sized businesses that are important generators of development and innovation. Through the loan agreement, we can facilitate growth and necessary investments in this segment. The Nordic Investment Bank (NIB) is a central financial actor in the Nordic and Baltic region, and this agreement strengthens our long and good cooperation with NIB."
NIB is an international financial institution owned by eight member countries: Denmark, Estonia, Finland, Iceland, Latvia, Lithuania, Norway and Sweden. The Bank finances private and public projects in and outside the member countries. NIB has the highest possible credit rating, AAA/Aaa, with the leading rating agencies Standard & Poor's and Moody's.
For further information, please contact
Jim Dahlström, Senior Banker, +358 10 618 0334, jim.dahlstrom@nib.int
Arild Moen, Associate Director, Communications, +358 10 618 0496, arild.moen@nib.int
For Sparebanken Møre
Ove T. Ness, AVP Head of Treasury, Ove.ness@sbm.no