23 Nov 2017
Porvoo children enjoy improved school facilities
With an impressive investment programme of EUR 100 million, Finland's second-oldest city of Porvoo is upgrading its school centres, and literally investing in its future. This investment will have a positive effect on the city for a long time, says Raija Vaniala, the city's head of finance.
It is a quarter to ten on a rainy November morning in the city of Porvoo, and the bell at Lyceiparken secondary school is calling the students to their next lessons. Class 9E is promptly gathering in the classroom "Brahe", and after a few minutes all are settled at their places. Terese Hagman, Deputy Head Teacher, starts a lesson in social science.
"Good morning, and listen up everyone. We will shortly continue with the chapter on economics, and with your home assignments, but today we also have a guest from the Nordic Investment Bank visiting us. NIB has participated in financing our school's renovation and would like to know what we think of the result."
Lyceiparken is one of the schools included in the city's investment programme. The extensive renovation work started in 2015, and most parts were finalised already a year later, when the 315 students and 45 teachers were able to move back into the premises.
Important improvements
The classrooms and corridors look light, fresh and newly furbished, but the students in 9E agree that the best thing about the renovation is the improved quality of the indoor air: "It is much easier to breathe here now".
"Before the renovation, we had severe problems with air pressure, ventilation and air conditioning. The number of students had increased over the years, and the systems were clearly under-dimensioned. This seems to be in order now, and for us who work and study here, that is of course the most important thing."
Terese Hagman
Deputy Head Teacher at Lyceiparken secondary school in Porvoo
"But apart from that, it is cosier here now, and we have more chairs and sofas to sit in outside the classrooms", say some of the students.
Ms Hagman nods: "And in addition, the requirements of the new Finnish curriculum have been considered, so that the teaching facilities are more varied than before. We have bigger rooms with partition walls for sessions that include bigger groups and more teachers. The technology in the classrooms has also been renewed to fit modern teaching standards."
A big investment for a small city
The total cost of Porvoo's investment programme is estimated at around EUR 100 million. For a small city with a population of about 50,000 people, this is a big deal—the improvements will affect more than 4,100 children. A total of seven new school and preschool buildings are being constructed and six schools renovated.
Raija Vaniala, Director of Finance at the City of Porvoo, is happy that the programme is now well under way.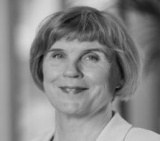 "Like many other municipalities, we have had a low investment phase during recent years, and the need for construction and upgrading has piled up. So we gathered all the projects into one package, in order to get an attractive and favourable construction offer."
Raija Vaniala
Director of Finance, City of Porvoo
NIB is participating in the financing of the school project with a loan of EUR 50 million. According to Ms Vaniala, the Bank's experience of other similar, municipal investments was an advantage when the alternatives for financing were considered.
"It was also a good match for us that NIB finances half of the total costs, as a diversified solution is what we prefer. And the project really has got off to a good start", says Ms Vaniala.
"Some of the schools and day care centres will be completed already this year, and others are now in their planning phases, and are expected to be finalised in 2019. An investment of this magnitude will have positive effects on our city for a long time to come".