1 Jun 2021
NIB within the Global System of MDBs
By Dr Adrian Robert Bazbauers, Lecturer in International Public Sector Management in the School of Business, UNSW Canberra, Australia
There is a complex global system of 30 multilateral development banks (MDBs) operating today. These organisations, which first emerged after the Second World War following a series of crises in the late 19th and early 20th centuries, are primarily led by member countries (they are multilateral), promote economic, productive, and sustainable growth (broadly understood as 'development'), and approve loans, grants, and guarantees (they are banks). Some work globally while others operate within defined regions, such as East Africa or the Caribbean.
The Nordic Investment Bank (NIB) exists at the crossroads of investment and development finance. In fact, it calls itself an international financial institution (IFI). Yet, this Nordic bank is part of the MDB system. It may not regard itself an MDB, but it bears the hallmarks of one and engages with global development networks. This column positions NIB within the MDB system, looking at the similarities it shares with other MDBs and the differences which make it unique.
NIB – Hallmarks of an MDB
Denmark, Finland, Iceland, Norway, and Sweden agreed to establish NIB in 1975 to promote economic growth and formalise cooperation between the Nordic countries. It began work in 1976. Over half of all MDBs were established between the mid-1960s and mid-1970s, with NIB's creation being a watershed moment in inter-Nordic cooperation. The Baltic states – Latvia, Lithuania, and Estonia – joined NIB in 2005, leading the IFI to become, in the words of former Finnish Prime Minister Juha Sipilä, "the most tangible institution of Nordic-Baltic co-operation."1
NIB is led by member countries, a trait held in common with other MDBs. While some MDBs have public or private banks in their shareholding, they are primarily owned by member countries. In contrast to other MDBs, however, NIB shareholding is determined by the economic size of each member. Sweden is the largest shareholder, followed by Norway and Denmark, while Iceland and Estonia are the smallest. Importantly, each member country has one vote, with at least five votes required for a position to become the decision of the Board of Directors, an equitable system.
The Nordic IFI acts as a regional bridge connecting the Nordic and Baltic countries. Several MDBs serve similar roles, such as the Caribbean Development Bank (CDB) operating within the Caribbean Community (CARICOM) and the ECOWAS Bank for Investment and Development (EBID) acting as the financial arm of the Economic Community of West African States (ECOWAS). In a complex world of multilateral engagements, the MDBs are often important actors building connections between countries.
As an IFI, NIB issues loans within the Nordic-Baltic region. In context, there are large MDBs, such as the World Bank that approved $47 billion in new loans in 2018, and small MDBs, including the FONPLATA Development Bank that approved an annual average of $356 million in new loans to South American countries between 2016 and 2018. NIB is a mid-tier MDB. In 2018, it agreed 58 new loans and invested in three green bonds totalling €4.33 billion. Since commencing operations, it has financed over 2,200 investments, doubling its annual loan approvals between 1997 and 2018.NIB also finances outside of its membership area, though to a smaller degree: in 2018, non-member countries received 5% of annual approvals, some €200 million. To build its non-member lending portfolio, demonstrating its intersection with the global MDB system, NIB has established cooperation agreements with such MDBs as the Black Sea Trade and Development Bank (BSTDB), Central American Bank for Economic Integration (CABEI), and Development Bank of Latin America (CAF).
Yet financial approvals alone do not make an MDB. As financial institutions, they strive to maintain strong credit ratings to borrow on international capital markets. NIB achieved its AAA credit rating – the highest rating possible – in 1982, only a few years after it opened its doors. Just 10 out of the 30 MDBs have acquired a AAA rating, no small achievement for a mid-tier MDB.
In organisational structure, NIB resembles other MDBs. Senior governance is directed by Boards of Governors and Directors representing the Nordic and Baltic members. Day-to-day operations are led by the NIB President, again mirroring an MDB norm. NIB has had a fortunate history of effective presidential leadership (see table below).
| | | |
| --- | --- | --- |
| President | Tenure | Details |
| Bert Lindström | 1975 – 1986 | Secured NIB's AAA credit rating and doubled its authorised capital. |
| Jannik Lindbæk | 1986 – 1994 | Expanded operations into the Baltic region following the collapse of the Soviet Union. |
| Jón Sigurðsson | 1994 – 2005 | Created an environmental investment loan facility and increased capital to €4 billion. |
| Johnny Åkerholm | 2005 – 2012 | Prioritised environmental actions and issued NIB's first NIB Environmental Bond in 2011. |
| Henrik Normann | 2012 – 2021 | Transformed NIB into a regional and global climate leader. |
| André Küüsvek | 2021 – present | Started 1 April 2021 with designs on NIB's post-COVID-19 recovery trajectory. |
Common with other MDBs, NIB is also part of a broader regional network of organisations: the Nordic Finance Group. Just as the World Bank is part of the World Bank Group and the Islamic Development Bank (IsDB) leads the IsDB Group, NIB is joined by the Nordic Development Fund (NDF), Nordic Environment Finance Corporation (NEFCO), and Nordic Project Fund (Nopef). While smaller than other MDB groupings, the Nordic Finance Group reveals a complex network of complementary financing arrangements oriented to the disbursal of climate finance.
NIB – A Nordic Voice in the MDB System
NIB is a Nordic IFI infused with Nordic values. The Nordic countries have a strong reputation for their social democratic systems, high human development rankings, and climate-friendly outlook. Compounded by their standing as 'honest brokers' and 'faithful implementers' of international norms, they have built considerable trust in their interactions with less developed countries.2 Their foreign aid tends to be more progressive than OECD and European Union donors and is distinct from American and Western European aid models; the Nordic model has a 'soft donor' reputation that relies on recipient terms rather than dictating conditions.3
NIB channels the reputation of its member countries, notably via the implementation of robust environmental and social safeguards. In contrast to the 'flexible' and 'rapid' project approval processes adopted by the New Development Bank (NDB) and Asian Infrastructure Investment Bank (AIIB), the two most recently established MDBs, NIB opts for a more rigorous process to ensure the quality, sustainability, and positive social impact of its lending operations, thereby maintaining the Nordic reputation as an 'honest broker'.
Today, NIB's vision is a prosperous and sustainable Nordic-Baltic region. Alongside its sibling institutions in the Nordic Finance Group, NIB is a regional and global climate leader. While other MDBs finance climate action, NIB has an explicit mandate to finance projects that improve the productivity and benefit the environment of the Nordic and Baltic countries, translated into climate project financing and green bond issuances. Further, all loans are assessed on their environmental benefits. The stability of NIB's portfolio has allowed it to innovate and specialise, targeting the intersection of productive enterprise and climate action.
Conclusion
NIB exists as an alternate funding stream in the global MDB system. Although a mid-tier MDB, it is unique and specialised in the promotion of Nordic values and a commitment to climate action. With a strong credit rating, trusted reputation, robust safeguards, and a progressive outlook, it is worthy of emulation by the other MDBs. It reveals to larger MDBs that it is possible to maintain financial stability while innovating and it demonstrates to smaller MDBs that even with a relatively smaller capital base an MDB can nonetheless contribute greatly within its region. NIB shows that a mid-tier MDB can operate as a successful IFI while innovating the way business is done to become a socially and environmentally conscious organisation.
This column draws upon research published by Dr Adrian Robert Bazbauers and Dr Susan Engel in The Global Architecture of Multilateral Development Banks: A System of Debt or Development? (Routledge 2021).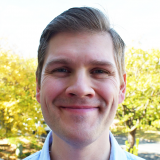 Dr Adrian Robert Bazbauers
Lecturer in International Public Sector Management in the School of Business, UNSW Canberra, Australia.
Dr Adrian Robert Bazbauers is global governance researcher with interests in multilateral development finance, climate change, and organisational sociology.
Recent publications include The Global Architecture of Multilateral Development Banks: A System of Debt or Development? (Routledge 2021) co-author with A/Prof Susan Engel (University of Wollongong). In this book, the authors set out to explore whether and how the MDBs work as a system and what role they play in promoting both debt and development.
Footnotes
1 Cited in NIB (2016) NIB 40: Financing the Future Seminar
2 Bengtsson, Rikard, Elgstrom, Ole & Tallberg, Jonas (2004) Silencer or Amplifier? The European Union Presidency and the Nordic Countries. Scandinavian Political Studies. 27(3): 311-334; Rūse, Ilze (2014) Nordic-Baltic Interaction in European Union Negotiations: Taking Advantage of Institutionalized Cooperation. Journal of Baltic Studies. 45(2): 229-246.
3 Danielson, Anders and Wohlgemuth, Lennart (2003) Swedish Development Cooperation in Perspective. Lund University; Elgström, Ole and Delputte, Sarah (2016) An End to Nordic Exceptionalism? Europeanisation and Nordic Development Policies. European Politics and Society. 17(1): 28-41.