Image: Tekniska Verken i Linköping AB
31 May 2016
"Linköping model": Garbage-to-economy
The Swedish city of Linköping has launched the most technologically advanced, and one of the largest, CHP plants in the country. The plant is fired by rubbish—household garbage, industrial waste and waste from abroad—so that nothing is left for the landfill.
"A waste-to-energy plant is very expensive, because waste is difficult to burn", explains Mile Elez, Technical Director of the TVL municipal utility company, as he shows NIB Newsletter the newly inaugurated Lejonpannan ("Lion's Pan") waste-to-energy combined heat and power plant on the outskirts of Linköping in central Sweden.
"Waste is all about the senses, it wakes them up—it smells, you know—which makes it politically sensitive. This is why it makes very good sense to invest in the best incineration technology available on the market."
Coal-fired has to go
An addition to an existing waste-to-energy boiler under TVL's wing, Lejonpannan is the largest investment in the company's history, totalling SEK 1 billion (EUR 111 million) and co-financed with a loan from NIB.
TVL (Tekniska verken i Linköping) is a multi-utility municipally owned company operating in district heating, the generation, trading and distribution of electricity, water distribution, wastewater treatment, broadband internet, biogas, as well as other infrastructure services and related businesses.
The new plant will expand TVL's generation capacity by 500 GWh a year of heat and 130 GWh of electricity. The new boiler is able to cope with a flexible fuel mix.
"Waste is not a homogenous fuel. However difficult it is, we have to take care of our waste leaving nothing, or almost nothing—less than one per cent—for the landfill", Mr Elez continues.
Linköping is expanding, and so are its needs for energy, let alone the volumes of rubbish in a growing well-off community.
According to Mr Elez, the constantly growing need is partly being met by better energy efficiency in buildings, but this is not enough.
"Look at the map. We wouldn't be surprised by temperatures of minus twenty degrees for a week or two in winter. There is a clear need for a larger production capacity."
Up until now, TVL has still been using a coal-fired boiler to raise the temperature in district heating and keep the 150,000 inhabitants of Linköping and half a dozen neighbouring communities warm on really cold days.
"The target is set—we want our municipality to become carbon-neutral by 2025. So the use of fossil fuels should be eventually out of question. The coal-fired boiler has to go."
And the red-brick leviathan built half a century ago will go soon, leaving an attractive, riverside location in the very heart of the city free for new development.
Mr Elez continues: "The new waste-to-energy boiler is a major step to make it happen. By 2025, we want to be producing as much renewable heat and energy as we consume. In fact, save for very cold days, we are already there—in normal circumstances, Linköping can cover the need for heating entirely from waste and biomass."
"People generate waste all year round. This resource will never end. We gladly take care of it."
Economy starts with costs
TVL receives waste from, and is being paid to deal with it by, about thirty municipalities in Sweden. The law requires that municipalities not only take care of household rubbish, but deal with it in a perfectly environmental way—recycle, burn for energy or send it for biological treatment.
Another source of fuel for the eternal flames in TVL's boilers is recycling industrial waste. Finally, one more channel of supply is waste imported from abroad—Norway, Finland and the UK.
Sweden's leadership in waste-to-energy is a result of a prudent combination of the political decision to get rid of toxic, methane-exuding landfills and the economy of modern waste management.
"Methane is thirty times more dangerous in creating the greenhouse effect than carbon dioxide. Someone needed to be the first to ban landfilling", says Mr Elez.
"Why did it have to be Sweden? Well, I believe we figured out that waste is not only waste, that it is also a resource as early as in the 1970s. This is for the first. And for the second, Swedes always want to be the best at everything—including waste management. Waste-to-energy means scoring best in both cleaning landfills and producing sustainable energy."
Much of what was behind the landfill ban was political, but not all. The economy starts with the costs. Once costs are involved, a practical mind would work out how to minimise them and, if possible, how to make a profit out of it. Running a waste-to-energy plant is a lucrative business.
TVL's incinerator is the most modern and one of the three largest waste-to-energy plants among Sweden's 32.
"Some thirty years ago, the boiler was the most important part of an incineration plant. Now it is flue gas cleaning—stopping noxious gases from slipping away from the plant's chimney", says Mr Elez.
"Effective cleaning of emissions is one of our greatest advantages, and installing it took a fair part of the total investment."
Multi-armed superintendent
As a multi-utility, TVL is a multi-armed superintendent for the city. Mr Elez says this is the essence of the "Linköping model".
Besides burning rubbish for heating, the company runs a biogas plant that "eats up" uneaten food and sludge from wastewater treatment (one more area of competence, by the way). The biogas facility produces enough output for all the public transport buses and taxis in Linköping to run exclusively on biogas.
Furthermore, TVL is collecting what it's supposed to process—the household waste—and is, therefore, responsible for keeping the inhabitants aware of the waste sorting requirements.
"At the plant, we organise special tours for Linköping school students, because they are our best ambassadors. They spread the gospel in their families", says Mr Elez.
When the company launched a waste-to-energy plant—its 4th at the time—in 2004, it turned it into a tourist attraction and now receives some five to seven thousand visitors every year. Many come from abroad.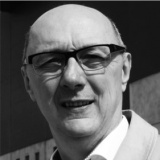 "We teach them our Linköping model. Everyone can buy a boiler and start burning rubbish. The trick is to make the economy of waste-to-energy work and keep the whole process sustainable."
Mile Elez
Technical Director, Tekniska verken i Linköping AB
TVL is a multi-utility operating in district heating, electricity generation, biogas, wastewater treatment, as well as other infrastructure services in Linköping.
"Yes, the economy plays a key part in the success of the waste-to-energy industry in Sweden. Still, there is more to it than just politics and economy. Our role is not just to collect and process other people's rubbish."
"We have created a working business model to clean the environment, the air, soil and water around us. I am happy we can show a good example and we can help other countries to clean their landfills", says Mr Elez.