Megastar in the Baltic Sea. Image: Tallink Grupp
15 Feb 2021
Keeping the goods moving: ensuring critical supply during a pandemic
Transport is one of the sectors most affected by COVID-19. It is also one of the most crucial for ensuring a continued stream of critical freight. According to Håkan Fagerström, Group Head of Cargo at shipping company Tallink Grupp, the pandemic has changed both the ways that goods are transported and the types of products that travel between countries.
Tallink employs around 5,000 people and cooperates with some 6,800 partners, mostly small and medium-sized enterprises, in their operations. Everything from local food producers to strategic logistic chains in the Baltic Sea region is affected by Tallink's activities.
The restrictions that came with the coronavirus outbreak had inevitable effects on the company. "We were forced to close down the Helsinki-Stockholm, Riga-Stockholm, and Tallinn-Stockholm routes, and to temporarily stop passenger operations completely. We were prepared to close down even further, but received government support and were able to maintain traffic only with the help of cargo," says Håkan Fagerström, Group Head of Cargo at Tallink Grupp.
NIB has provided the company with a EUR 100 million Response Loan to support its liquidity position and strengthen its ability to continue operations during and after these difficult times. To safeguard the security of supply and maintain critically important freight traffic, the loan was supported by a state guarantee from Finland.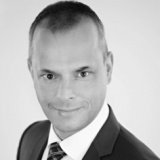 "During the pandemic we are lacking passengers, but the society still needs reliable infrastructure. For instance, most of the COVID-19 tests from Finland are analysed in Estonia, so it is of outmost importance to provide daily and frequent service between Helsinki and Tallinn."
Håkan Fagerström
Group Head of Cargo at Tallink Grupp
In an interview with NIB's newsletter, Håkan Fagerström discusses the short- and long-term impact of the pandemic on the company's cargo operations.
While the passenger volumes dropped significantly, you were able to maintain relatively stable cargo traffic. How did you manage this?
"If we look at the numbers, considering slower economic activity, both the economists and I were surprised by how little it affected the results of cargo operations."
"In reality, everything is much more complicated. For example, when we closed down the Helsinki-Stockholm route, so did our competitors. As a result, four fewer vessels were operating, which adds up to about 4,000 cargo units. This means that these cargo units had to find another way, and most were transported via Turku."
"Certain goods, however, are not feasible to transport by alternative routes. So even if we saw an artificial growth in demand – for example, for the Turku-Stockholm route – overall, the Finnish-Swedish market went down by about 5%."
What about the developments on the Finland-Estonia routes, where the amount of cargo transport even increased by 1% compared to the previous year? What are the actual goods travelling between Finland and Estonia?
"A major part – I'd say almost a third of cargo traffic between Estonia and Finland – is directly or indirectly linked to the car industry. Since some car factories were closed in Germany, the Czech Republic and Slovakia, we saw a temporary decline in this traffic during the autumn."
"Also, around 7 to 9% of transported cargo usually consists of service goods, primarily laundry and other cleaning services. Most of these services are related to hotels, and with them being closed and people being unable to travel, such cargo dropped basically to zero. Similarly, we used to transport many bakery products from Tallinn to Helsinki, where they are served in hotels or at events. When no events are taking place, there is also no transport of bakery products."
"Then again, household consumption was rising. We have high volumes of various household products coming from Central Europe and the Baltics to Finnish shops, and this type of traffic increased even further. As the jokes about the shortage of toilet paper illustrated, shelves for some products were often empty, and the supermarkets were unprepared for the pandemic. So when they started to stock up on household goods, we saw a huge boost in traffic for these products."
"Overall, the declines in traffic we saw for some goods were compensated for by the increased amounts for others. So the general picture remained stable."
Over the last few years, NIB has financed multiple projects supporting cleaner shipping operations in the Baltic Sea. What about Tallink's sustainability agenda, and has the pandemic affected it in any way?
"Our business model is built on combined cargo and passenger transport. This allows us to share costs and offer year-round transport for both freight and travellers. It also means that we have two legs to stand on, and if one decreases, the other can increase. We have seen this during the pandemic, when the vessels' car decks were empty, but we were able to fill them up with goods. This enabled us to maintain a stable revenue stream with the help of cargo alone."
"From the environmental perspective, such a business model also has a huge impact. It allows us to share our carbon emissions from both passenger and cargo operations."
"When it comes to our vessels, all of them are ISO 14001-certified. Our newest ship, Megastar, is fuelled by LNG, and another LNG-powered vessel MyStar will start operating on the Tallinn-Helsinki route in early 2022, further reducing our environmental footprint."
"We have also made huge progress in improving efficiency in the harbour. The smoother the operations and the on-loading and off-loading times, the fewer emissions there are in the whole transport chain. In addition, we are optimising our fleet management, and trying to minimise waste with new waste management practices."
Although it is difficult to plan with an ongoing pandemic, how do you see the outlook for this year? What are your expectations for further developments when things get back to normal?
"We all thought that when 2021 comes, everything would return to normal, but there are still uncertainties around how and when this pandemic will end. We are monitoring the markets and following what the economists are forecasting for the Nordic and Baltic countries, and continue to adjust our plans accordingly. We have become better than ever at quickly adapting and finding new ways of doing things. These have been the lessons of the recent crisis."
"In recent years, we have seen a constant increase of foreign products, mostly from Asia, being moved from the Central European markets through the Baltics to Finland. Looking further ahead, especially when the Rail Baltica project is completed, there will be a huge amount of goods from the Far East travelling between Finland and Estonia."
"With increased availability and infrastructure developments, this could be a real turnaround for Nordic and Baltic foreign trade. Tallink is not just a route connecting Finland and Estonia, but a major operator enabling growth and new business. These new market areas and developments are also something that we will be focusing on in the future."