Ollipekka Heikkilä, Head of Rolling Stock at HKL, himself contributed a great deal to the innovation that now is implemented in the Artic trams. Photo: Markus Jokela
29 Nov 2016
Artic: tram to fit the city
The Artic, an elegant and energy-efficient, low-floor, three-section tram, is slowly but steadily conquering Helsinki's light rail lines. The city's public transport company HKL is currently purchasing forty Artic trams to replace the generation of the current fleet built in the 1970s and 80s.
Helsinki's trams have been operating since 1891. While most of the larger cities in Europe were removing the rails from their streets in the second half of the 20th century, the Finnish capital stayed loyal to its ratikka (Finnish for "tram").
Currently, nine tram lines on fifty kilometres of track, mostly in the central part of Helsinki, carry around 200,000 passengers each weekday.
Helsinki's network has recently undergone some development with some existing lines being extended and new ones being planned.
Several years ago, HKL, the municipal company that operates the trams, invited tenders for forty new, low-floor trams, with an option for another ninety.
The Artic tram model developed by the Finnish manufacturing company Transtech Ltd, part of the Škoda Transportation group, won the contract with HKL in 2010. The first units were delivered three years later.
The model's design is truly unique, and it is tailor-made for Helsinki's conditions. The design is based on free-turning bogies, a feature not typical of mainstream low-floor tram models.
"The innovative part was that we made all bogies in a low-floor tram pivoting. The combination of low floor and pivoting bogies is unique. We invested a lot of work to find a solution to deal with an old problem that was getting in the way of improving the level of comfort and increasing the service life of trams in Helsinki", says Ollipekka Heikkilä, Head of Rolling Stock at HKL.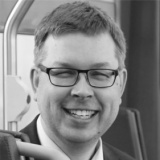 "As a result, we produced technically well-founded tender documentation, which created an excellent basis for cooperation with the supplier."
Ollipekka Heikkilä
Head of Rolling Stock at HKL
The Artic's bogie structure effectively dampens sharp shocks from the tram track, particularly in the winter. This makes the Artic particularly well suited for the sharp turns and steep gradients typical of the Helsinki tram line network.
Introducing the Artic is also having a positive environmental effect. Besides less noise and reduced vibrations, the new trams have some "hidden" gems:
"This model has very few structures prone to corrosion, which makes recycling and repair less environmentally demanding. Other important advantages are low energy consumption and less need for maintenance compared to the other models in Helsinki", Mr Heikkilä explains.
Over the next ten years, the city will replace all of its tram units built in the 1970s and 80s. With a recently signed EUR 60 million loan, NIB is co-financing a delivery of forty Artic trams from Transtech.
"Trams are a cost-effective and easy-going mode of transport, and it suits the needs of growing cities like Helsinki", says Artturi Lähdetie, Director of HKL Infra and Rolling Stock.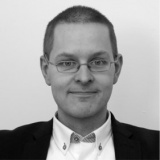 "We in Helsinki love our trams. They are just part of our identity."
Artturi Lähdetie
Director of HKL Infra and Rolling Stock
"Helsinki will grow its tram and light-rail network. Renewing the city's fleet of trams is a key element in the plans for public transport. We are eyeing several new radial and orbital light rail lines to be opened within the next thirty years", says Mr Lähdetie.
Helsinki City Transport HKL is a municipal operator company responsible for running the trams and the metro as well as construction and maintenance of track, stations and depots in Helsinki.