Find your place at NIB
Are you interested in working for NIB?
Our employees share the experiences of working with us and living in Helsinki. Hear the stories about how they found their place at NIB.
Working at NIB
Would you like to learn more about who we are and what working at NIB is like? Read what our employees have to say:
Interested in our recent business activities and initiatives? Take a look at our annual reporting page: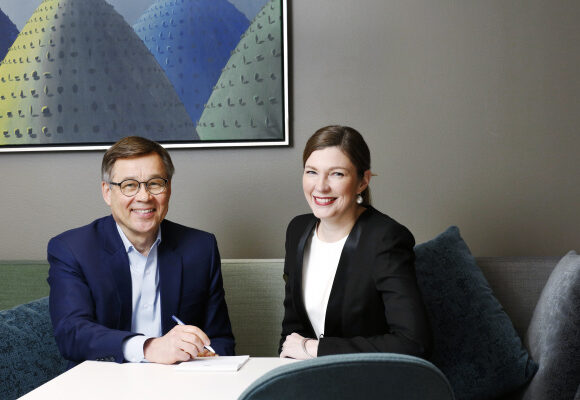 Recruitment FAQs
Do I have to be a citizen of one of the Bank's member countries in order to be considered for a position at NIB?
No, NIB welcomes all nationalities to apply and join our organisation.
Do I need to speak the local language?
No, you don't have to speak the local language. Our official working language is English.
I don't live in Finland. Is that a problem?
No, not at all. NIB has long and successful experience in aiding expatriates relocate to Finland, with different family situations taken into account.
Is it possible to apply for several different positions at the same time?
Yes, it is possible to apply for more than one position at a time.
Can I send in my application by email?
We only accept applications through our online recruitment system.
I just submitted my application. When can I expect to hear back from you?
If your application was successfully submitted, you will receive a confirmation email from us shortly afterwards. Further communication will follow during the recruitment process. Please see the details of the selection process.
How will I know if I have been selected to participate in the interview process?
This will be communicated early on in the recruitment process. Please see the details of the selection process.
How will NIB process my personal data?
The personal data you provide will be processed for recruitment purposes. Your data will be kept in confidence and will be dealt with by a limited number of designated persons within NIB. If you apply for a vacant position posted by NIB on NIB's recruitment site, your data will normally be kept for six months after the recruitment ends for internal follow-up and statistics. If you submit an open application, your data will be retained until further notice. If you have any questions about NIB's processing of your data, you are always welcome to contact us at recruitment@nib.int