Work community
Our work is based on sustainability. We care about how we do business, and we care about our staff. At the end of 2019, NIB had 202 employees in permanent positions.
We are a close and friendly community based in one location in the heart of Helsinki, Finland.
Find your place at NIB
Are you interested in working for NIB?
Our employees share the experiences of working with us and living in Helsinki. Hear the stories about how they found their place at NIB.
Skills development
At NIB, we provide our employees with various training opportunities to help them advance in their roles and in their personal growth.
"I believe that the ability to learn will be one of the most valuable skills in the future. We support our employees by providing both individual and group-based trainings. The continuous development of our staff's skills is of great importance to us," says Marcos Esteves, Senior HR Business Partner at NIB.
We encourage our employees to take part in job rotation possibilities across departments within the Bank to support their career development. Further, we provide language training in English, Swedish and Finnish, as well as other work-related languages if needed. The average number of training days per employee was 3.2 in 2020.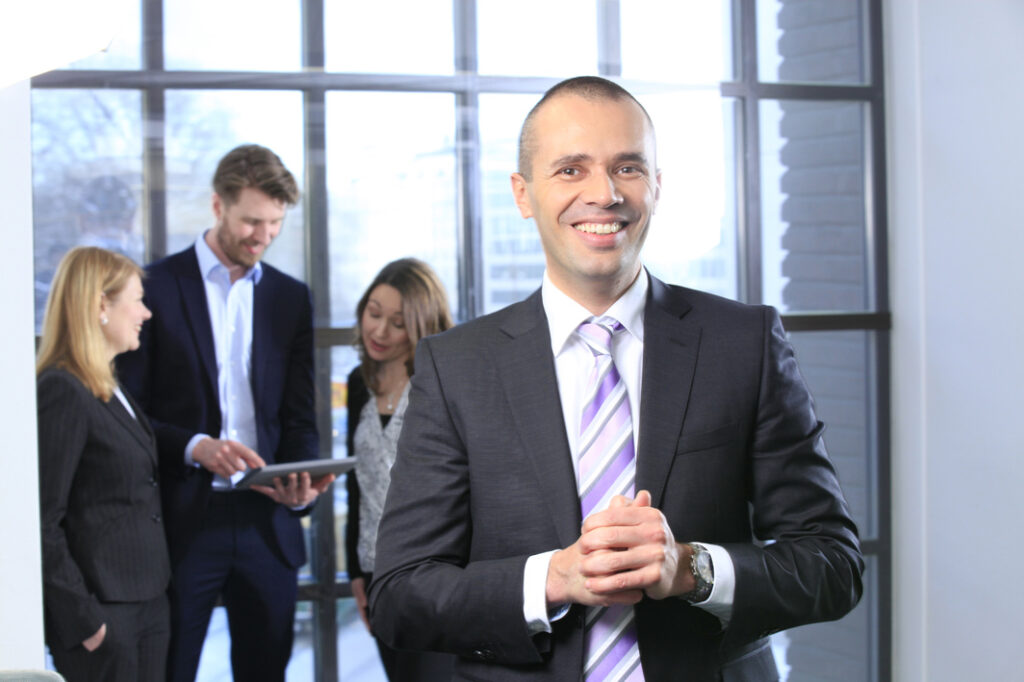 Employee voices
Veronica Gordon
HR Business Partner
My position at NIB
Our role as HR Business Partners is to help our employees and managers through their employment life cycle and support them in their journey at NIB.
What NIB's mission means to me
NIB's mandate to finance projects that improve the productivity and benefit the environment of the Nordic and Baltic countries is very close to my heart. When we recruit, it is so fulfilling to see that so many of our candidates find this as an inspiration for working at NIB.
Why I applied
I applied to this role amongst other things because of the diversity and multicultural environment that the Bank offers and of course its mandate.
What I like most about my job
What I like most about my job is when I get to see how we make an impact, be it through a training or conversations. I think the most rewarding aspect of working in HR is when you feel you are part of the business and supporting its development.
What I like about Helsinki
Helsinki is a very international city with lots to offer. The art scene, restaurant options and the possibility to be so close to nature are the things I value the most.
Harald Rokke
Director, Infrastructure Coordinator
My position at NIB
I lead a market team that provides long-term loans to our customers in the sectors of infrastructure, transport and telecommunications. The average size of the loans my team and I originate is about EUR 50 million and my team's total portfolio is more than EUR 5 billion. I communicate with people at all levels and functions at the Bank to make sure we work in line with our mission.
What NIB's mission means to me
NIB's mission is to finance projects that improve the productivity and benefit the environment of the Nordic and Baltic countries. To me, this means that we should always try to find projects that have a positive impact on society, particularly a positive environmental impact. All our loan projects are analysed and reviewed by environmental analysts and economists. This means that we can make decisions based on facts, rather than on opinions. Sometimes, we have to justify our loan projects. It can be hard to defend why a road might be the right thing to finance, but there is always room for discussion. If NIB has financed it, I can tell you why it is the right thing to do!
Why I applied
I took on my position because of the Bank's drive to provide sustainable financing to benefit the environment. This is becoming more and more essential, and I like being able to contribute to realising this. This means a lot to the Bank and it means a lot to me.
What I like most about my job
I am very fond of diving into projects to determine their impact according to the Bank's mission. It is equally interesting to learn to know the Nordic region, including Finland and the Baltic nations, which I was not so familiar with. It is also fun to do banking, financial structuring and credit from a more holistic perspective and taking into consideration such values as sustainability.
What I like about Helsinki
Helsinki reminds me a lot of Oslo. I like the size of Helsinki and its social, cultural and architectural offerings. The city is beautiful and lively. The Finnish sauna culture is a hit for me–and a brilliant place to meditate and relax.
Igors Kasjanovs
Senior Economist
My position at NIB
I work in the Sustainability and Mandate unit as a productivity mandate analyst. In my everyday work, I analyse the projects financed by NIB from the perspective of economic impacts – both on the financed counterparties and, perhaps even more importantly, on the other stakeholders surrounding the project (customers, suppliers, employees, market environment, and the economy as a whole).
What NIB's mission means to me
NIB's mission is at the heart of the Bank's operations and, more personally, the main reason why I joined the Bank. Working as an economist, you rarely see the outcome of your work. In the case of my work at NIB, by living and travelling in the Nordic-Baltic region, I can observe the real-life impacts that the financing provided by NIB has.
Why I applied
I joined NIB in the autumn of 2017. Before applying, I knew about the existence of NIB, but was not aware of the Bank's mission and mandate. It felt right to me to join a financial institution that is driven not only exclusively by classical market principles, but also has an overarching purpose embedded in all the operations of the Bank of creating a more prosperous and sustainable living environment for Nordic-Baltic society.
What I like most about my job
The diversity of the projects that I have to work with is truly exciting. In any given time, I'm working on analysing multiple projects in various locations and from different sectors of the economy. In my work process, I can meet highly knowledgeable professionals from the respective industries and have incredibly valuable conversations with CEOs and CFOs of the companies. That helps me to learn and gain insight that I would not be able to get anywhere else.
What I like about Helsinki
I feel very comfortable living in Helsinki. For me, as a bit of an introvert, it is important that I can avoid crowds, but at the same time retain access to high-level public services. That being said, the most important part of Helsinki for me is the closeness to nature. Amazingly, in 15 minutes, you can reach forests, lakes, islands and submerge yourself in the wilderness of Nordic nature. And even in the city centre and the suburbs, there is enough greenery to feel comfortable.
Svetlana Bryazgina
Senior Risk Analyst
My position at NIB
I work in the Risk Management, Capital and Portfolio Credit Risk Unit, focusing on monitoring and reporting the Bank's risks on a portfolio level. Our team also performs the Bank's Internal Capital Adequacy Assessment Process (ICAAP), including Regulatory Capital and Economic Capital calculations. Moreover, I participate in various projects aimed at developing the Bank's methodologies, processes, policies, and systems.
What NIB's mission means to me
NIB's mission is to support productivity and the environment in the Nordic and Baltic regions. However, the Bank does not only care about the impact of projects from the perspective of sustainability, but it also cares about its employees: from ergonomics and wellbeing at the workplace to continuous professional development, such as the possibility to attend business conferences, training courses, professional certification training and participate in job rotation. This is very much in line with my life pillars.
Why I applied
I joined the bank a few months after I moved from Switzerland to Helsinki. The deal broker for me was working in the risk management department of the International Financial Institution that aims to support the Nordic-Baltic region's development.
What I like the most about my job
I really enjoy being part of the dynamic risk management unit. We are actually in the middle of everything, supporting NIB's business model, strategic goals and mission. I am also fortunate to be surrounded by top risk professionals, sharing knowledge and experience with them on a continuous basis.
What I like about Helsinki
I have just recently relocated to Helsinki with my family. What I really like about the city is that it is a very child-friendly place. I also like the surrounding nature. One of my favourite places is Nuuksio National Park where you can have a nice walk, have a picnic, or pick berries and mushrooms.
Life in Helsinki
Helsinki is a Nordic capital with Nordic-level living standards. Finland scores well on surveys that measure the overall quality of life, and Helsinki ranks amongst the most liveable cities across the globe. Good public healthcare and one of the highest levels of education in the world make it a great place to call home.
Helsinki is a lively city surrounded by 100 kilometres of coastline. In the past couple of years several new public saunas, seaside bars and recreation areas have emerged with a short distance to nearby islands perfect for day trips and exploring.
Helsinki offers many wonderful museums, free playgrounds and sport centres to choose from, and the public transport network is convenient to use—even with small children. English is widely spoken, making it easy to blend in with the locals.
Internationally renowned for its design and architecture, Helsinki has a rich culture that is fast evolving. Music, food and art are appreciated all year round—from high culture events to local festivals, there is always plenty going on.
To take a break from city life many retreat to their summer cottage during holidays. That's the essence of living in Helsinki; despite having the energetic feel of a capital, nature is never far away.
NIB's legal status
Based on NIB's legal status as an international financial institution, the Bank has established its own provisions for its employees. National legislation procedures under which collective bargaining takes place are not applicable to NIB. There are, however, some defined exceptions, particularly with regard to the host country Finland's legislation for taxation, social security and pensions.
Read More
---